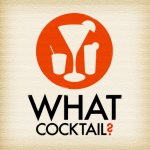 It's finally out there! After all the hard work and all waiting for Apple to approve (which really only felt like a long time), What Cocktail? can now be purchased for your iPhone. Based around the drinks discussed here (and few more for good measure) it recommends a drink based on mood, time of day, and season.
Flightless did an outstanding job. You can see why they win awards for their interactive work. The images look fantastic and it all works just the way it should.
Love to hear what you all think.