Filip at Adventures in Cocktails was good enough to host this month's Mixology Monday and so we thought we'd play along. In the category of niche spirits, we bring you the Pisco Sour.
One could accuse us of not being adventurous enough with our Mixology Mondays, but we've long-held the view that appreciating craft cocktails is esoteric enough for most folks and we should concentrate on doing a few things right. The thing we like to do right is describe the drinking experience for cocktails you actually have a chance of ordering at your local good bar. Coupled with the strong likelihood of inadvertently fanning the flames of a South American grudge match we thought we were challenged plenty.
Those of who follow us will know that we like our drinks sour. We've written about other members of the sour family before, but to be honest, our favorite is still the Pisco variety. It's a drink that showcases the unique, musky, grappa like flavors of pisco. If you are new to this spirit, it's from South American. The provenance is hotly contested by Chile and Peru where the manufacturing process differs somewhat . A debate that for the won't be drawn into, except to say, we've had some lovely pisco from Chile and were very thankful that our friends brought it back for us.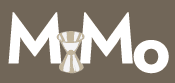 The pisco sour cocktail itself is made with some lemon juice for the sour,  a bit of simple syrup, a lot of pisco, and a dollop of egg white for the proper foam. Garnish with bitters. Here's how we made ours:
2 ounces pisco
juice of 1 lemon
half ounce of simple syrup
2 teaspoons of egg white

Shake over ice and strain into a champagne flute. Rather than garnish with the usual drop of angostura bitters we used Fey Brothers' west indian orange bitters.
Sounds simple, but what does it taste like? More sophisticated and gentle than a whiskey sour. Maybe it's the champagne flute we serve it in, but there's something elegant about how it tastes. At the risk of sounding crass, for the amount of alcohol involved (our pisco is 40%) and the small amount of sweetness, this drink is deceptively smooth. The hints of grape are unmistakable but not too dominant.
If you are fortunate to have g00d quality pisco, then your night is set. We're run out of ice, lemons, and egg whites before we get bored of the Pisco Sour. Sadly, if the spirit is second rate then we tend to move along after one or two. A sharp contrast to Margaritas where less than stellar tequila doesn't dampen our enthusiasm.
Being a classic drink, the Pisco Sour can be found in What Cocktail? for your iphone. It's been known to show up at the most opportune occasions.